Welcome To Tullos Chiropractic!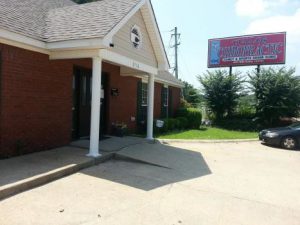 Tullos Chiropractic is a family-based and operated business with hometown values and community at its heart.
Located just north of Jackson, our state of the art facilities serves our patients' needs with highly trained Doctors whose focus is on healing the whole body, not on just hiding the symptoms. Our caring staff is ready to answer your questions and lead you to a better path of health.
Unlike conventional medicine, which focuses on attempting to treat disease once it occurs, Tullos Chiropractic emphasizes improving your health to reduce the risk of pain and illness in the first place. As a patient at Tullos Chiropractic, we will personally tailor a wellness program specifically targeted to your wellness needs using the least invasive yet highly-effective techniques and services.
For some, Tullos Chiropractic will take them back to a place that is cozy and familiar, offering a rediscovery of health and wellness that had been previously known but long lost. For others, the journey may offer a new center, one never before experienced.
We are also thrilled with our social media pages and the opportunity it affords us to communicate better with you. By joining our social online community, you will have access to all of our current news, fantastic events, and important information. Plus! The ability to share our posts with your friends, neighbors, and colleagues.
A Beautiful Chiropractic Office For All Your Health and Wellness Needs
X-Ray machine on-Site: X-rays assist the Doctors in knowing exactly what is happening with your body. We make this easy and convenient for you by taking the films here on-site.
Appointments: We have a variety of convenient office hours, including early morning hours, to assist you in making it to your appointments.
Financial: Fortunately, many insurance companies cover chiropractic services. We will gladly help you determine the extent of that coverage. We offer everyone very affordable financial plans and will do everything we can to make the benefits of chiropractic care available to you. Forms of payment accepted are cash, check, or any major credit card.
Community: We are available to come to community events or present workshops for your office or business. Please contact us to arrange a date and time.